Weddings + Receptions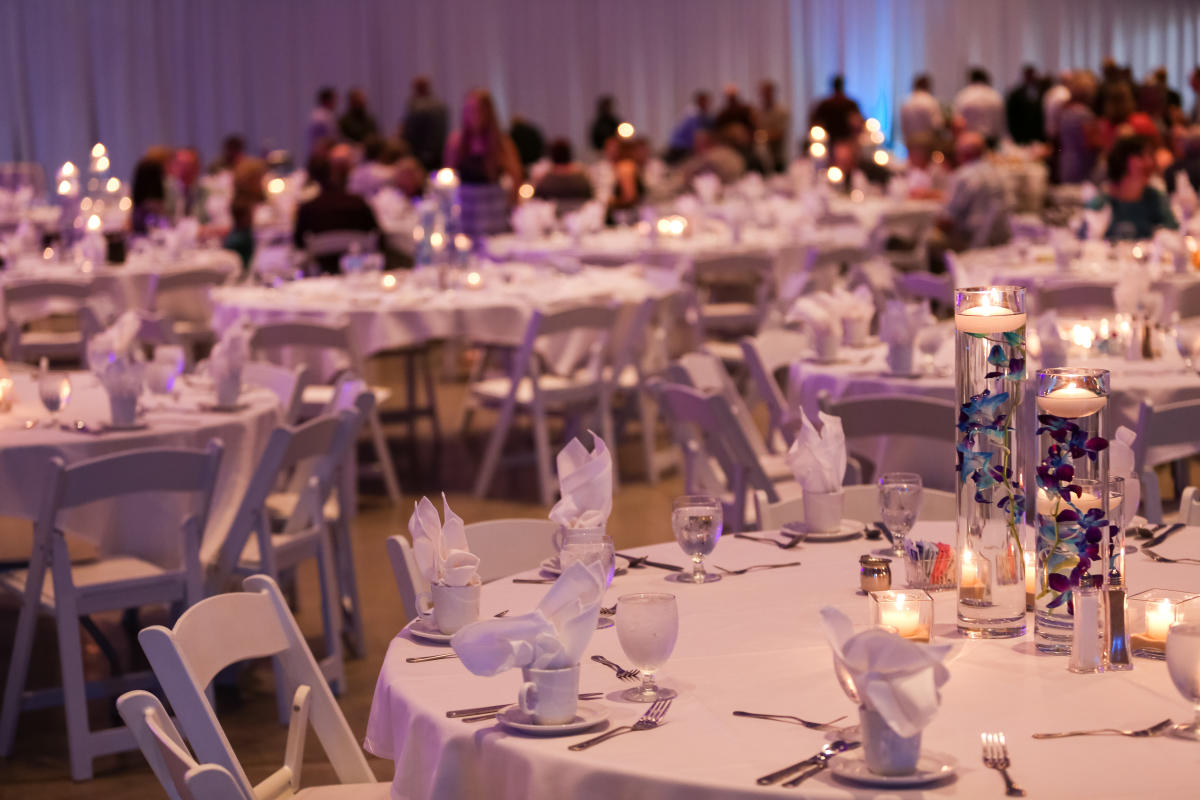 Your wedding ceremony and reception is a big event... literally, it's going to be BIG! You have just started compiling your guest list and you're not sure how you came to know so many family, friends, co-workers, and community members but each play a special role in your life and you want to be sure they are invited to your big day.
BEAUTIFUL BALLROOM WEDDINGS
Not only are we one of the most unique wedding venues in Rochester, Minnesota, we are among the few ballroom venues that has the capacity and know-how to host a large gathering. Our beautiful new Ballroom, can comfortably seat up to 2,000 guests and can be further divided to accommodate parties of 350-900 people.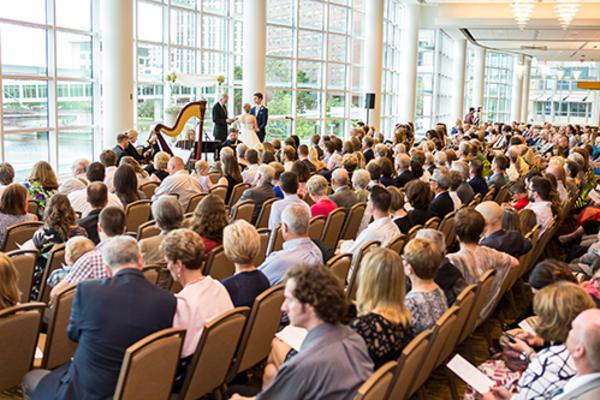 PROFESSIONAL SERVICE + OPTIONS
You won't find another downtown wedding venue in Rochester that offers the level of professional service you get when you work with a team that manages large events every day. Not only that, our scale means that we can provide amenities and options that other Minnesota wedding venues just can't match!
As Mayo Civic Center's exclusive award-winning culinary provider of food and alcohol, the in-house team of Spectra Food Services & Hospitality will provide everything you need to complete your vision as you choose the perfect meal - they have elaborate experience in serving a variety of cuisines that will meet the needs of all your guests. Latin, Indian, Halal, Kosher - you name it, we can build a menu around it.
Mayo Civic Center will be with you every step of the way as you plan your special day!