Show Decorators
Mayo Civic Center has partnered with the following show decorators to provide convention services during your event. All of these groups have exceptional staff, services, and equipment to provide you with an effortless and memorable exhibiting experience.
Majestic Tents and Events
Located only blocks from Mayo Civic Center, Majestic Tents and Events is your source for all of your convention and event needs. With over ten years in the event business, Majestic has the people and systems to make your event seamless and successful.
For more information contact Steve Birdseye at steve@majestictents.com or call 507 273 9996
Mid-America Convention Services 
Mid-America Convention Services has been providing expo, trade show, and convention services to the area for more than three decades. You can trust their professional staff to create the space and provide the services you need for your event. Each year, you'll find the same familiar faces helping you meet your goals, all while providing professional and trustworthy service.
For more information contact Chris Martin at cmartin@midamericaconventionservice.com or call 507 876 2200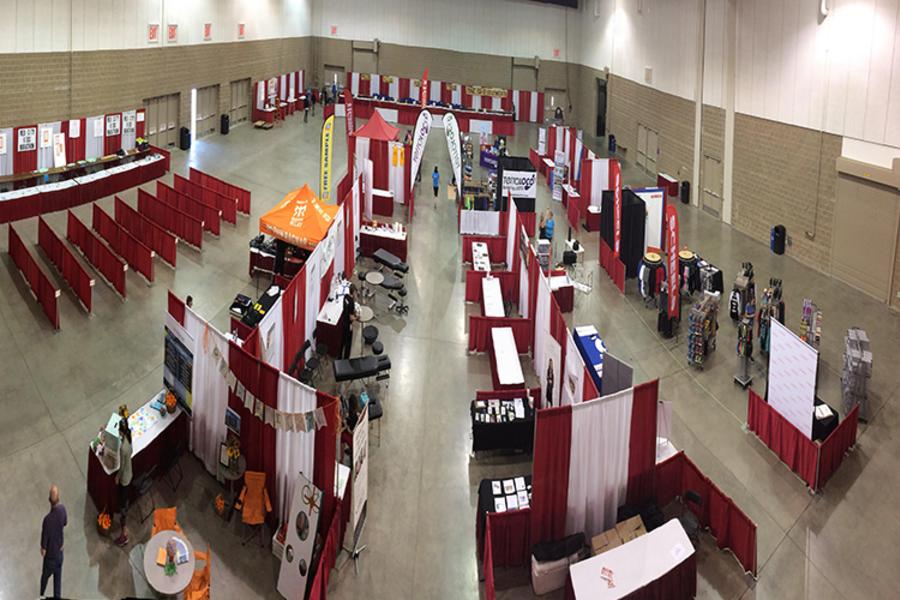 Mid-America Convention Services