Food & Beverage Services
WE WORK HARD TO MAKE YOU LOOK GOOD!
At Mayo Civic Center, we know that food and beverage play a large role in making your event an extraordinary experience. As the facility's catering partner, OVG 360's approach is to ensure our food reflects the flavors, quality, and authenticity of the agriculture in the region. In Rochester specifically, we are teaming up with various local vendors including Café Steam, Pasquale's Pizza, Forager Brewery, and more, to continue to infuse a taste of home into the food and beverage program at Mayo Civic Center. Additionally, we only use the freshest, locally sourced ingredients whenever possible. Our chefs love creating custom menus to fit your one-of-a-kind event. From small intimate gatherings to large galas, we are skilled at producing tailored culinary experiences that will help make your event one to remember.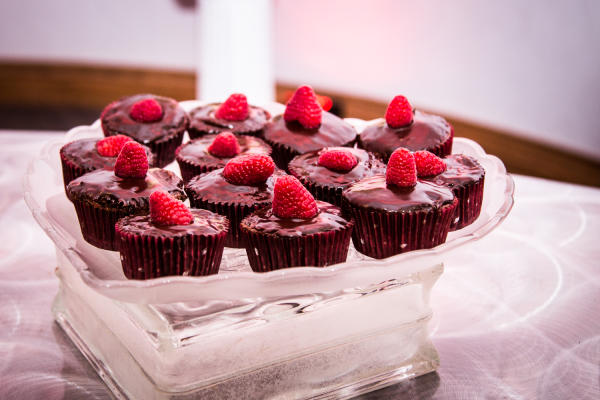 OVG 360 is the exclusive caterer of Mayo Civic Center and serves over 40 million guests per year at more than 245 venues across North America. OVG 360 has the expertise to deliver incredible guest experiences. We are well versed in the art of successful catering and have provided memorable experiences for multi-million-dollar clients such as Microsoft, Tesla, People Soft, POW WOW, Amway, McDonald's, and John Deere. Our team has the background to manage events of any size or complexity such as banquets as large as 20,000 guests, a plated gala for 6,000, or multiple day events serving up to 25,000 people.
For inquiries about catering, please contact:
Shannon Fredrickson
shannon.fredrickson@mayociviccenter.com