MEDICAL MEETINGS AND CONVENTIONS AT
MAYO CIVIC CENTER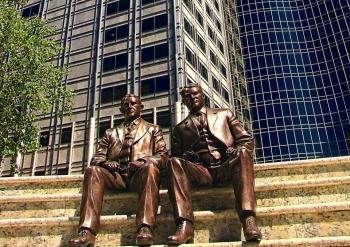 Rochester, MN was recently chosen by "Successful Meetings" magazine as a top-five destination for medical meetings and conventions, and the honor is well-deserved. Home to the world-famous Mayo Clinic, brand-new convention facilities, and Discovery Square --a thriving medical innovation hub-- Rochester, Minnesota offers conference attendees an exceptional experience in a vibrant community renowned for its culture of caring and spirit of innovation.
Mayo Clinic is able to support the city's large medical meetings in several ways: 
Arranging specialized tours of its campus and leading-edge centers
Providing subject-matter experts as convention panelists and moderators
Coordinating guest speakers on highly specialized or general-interest healthcare topics.
For more information, contact: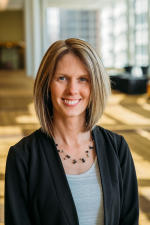 Melissa Wiles
SENIOR NATIONAL SALES MANAGER
HOST YOUR MEDICAL CONFERENCE AT MAYO CIVIC CENTER
There is no venue in the region that is better suited to host medical meetings and technology conferences of all sizes than Mayo Civic Center. Features include:
More than 200,000 square feet of flexible meeting and exhibit space
Easy access via skyway connections to more than 2,200 hotel rooms, stylish restaurants, and unique shopping in the city's vibrant downtown.
Sustainability initiatives, including the use of environmentally friendly cleaning products, trash compacting systems and a partnership with GreenRU to compost leftover food from events. 
MEDICAL TRADE SHOWS
Beyond our proximity to cutting-edge leaders in medicine and technology, Mayo Civic Center also features the largest exhibition facility in southeastern Minnesota. This well-appointed 25,000 square foot space can be divided into four sections depending on your needs and is connected to our spacious North Lobby and Auditorium.