Holiday shopping season is here and it's time to find the perfect gift for everyone on your list.
This year, consider giving the gift of a memorable experience by surprising your loved ones with tickets to see a show with you at Mayo Civic Center. Tickets make great gifts because it provides you with an opportunity to spend time with your loved ones and create shared memories that will last a lifetime. You can also turn the experience into an entire day or evening out by planning a special dinner at a nearby restaurant before the show or going out for treats afterwards.
Mayo Civic Center has a diverse lineup of shows in the coming year, including family shows, music, theatre and more. Here's a sampling of some gift-giving ideas: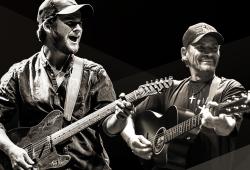 Tickets for music lovers
For classic country fans, consider tickets to see Ben and Noel Haggard, sons of the legendary country music star Merle Haggard, on January 29. For fans of his late, legendary father, country music great Merle Haggard, his youngest son Ben is no Stranger – in fact, he's been the lead guitarist in Hag's longtime band of the same name for the past eight years. Noel Haggard has enough life experiences to more than completely inhabit the things he sings about...and does it with the same natural phrasing and richly sonorous baritone that one would expect from someone with such a loaded last name.
And on April 29, Bill Medley joins forces with one of the most versatile vocalists in America, Bucky Heard, to bring The Righteous Brothers back to the stage at Mayo Civic Center. The Righteous Brothers concert experience features a string of their biggest #1 hits.
The new year features an exciting lineup of musical acts. On Friday, May 6, 2022, multimegamillion-selling rock band Styx will headline an outdoor concert at Mayo Park. You can also treat yourself and your whole group to the Premium Experience, which includes a private bar for premium ticketholders, two complimentary drink tickets, an exclusive patio space and more.
Tickets for the Whole Family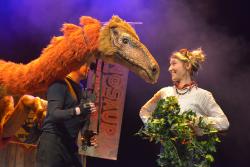 Take a step back into pre-historic times and surprise your children with tickets to Dinosaur World Live! on February 16, 2022. Your kids can meet a host of impressive creatures, including every child's favorite flesh-eating giant, the Tyrannosaurus Rex, a Triceratops, Giraffatitan, Microraptor and Segnosaurus! A special meet-and-greet will also take place after the show.
Tickets for Date Night
The Off-Broadway hit comedy Men Are From Mars, Women Are From Venus Live! on February 18, 2022 is a great way to celebrate Valentine's Day. Moving swiftly through a series of vignettes, the show covers everything from dating and marriage to the bedroom. This hysterical show will have couples elbowing each other all evening as they see themselves on stage.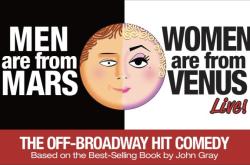 Ready to start shopping? Purchase tickets online at www.mayociviccenter.com or visit the Mayo Civic Center Box Office. Box Office hours are Wednesdays, Thursdays and Fridays from 10:00 a.m. – 4:00 p.m.
Be sure to sign up for the Mayo Civic Center newsletter to hear about upcoming events and take advantage of presales, discounts and more!