Holiday shopping season is here! One of the hardest parts about holiday shopping can be thinking of new and unique gift ideas.
This year, consider giving your loved ones the gift of an experience. Tickets to see a concert or live event at Mayo Civic Center make great gifts because it gives you the opportunity to spend more time with your loved ones and create lasting memories. You can even pair your tickets with a gift card to a local restaurant or bar and grab a meal or drinks before or after the show.
Mayo Civic Center has a diverse lineup of shows in the coming year, with something for everyone on your list. Here's a sampling of some gift-giving ideas:
Tickets for Rock Fans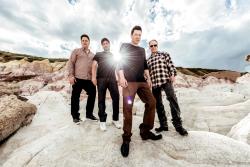 For the rockers in your life, consider tickets to see platinum selling rock band Big Head Todd and the Monsters on January 14. Big Head Todd and The Monsters have quietly become an American institution following three and a half decades of writing, recording, and touring (totaling over 3,500 performances).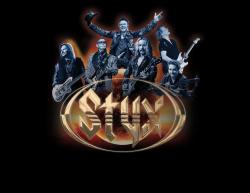 Another great option for rock fans is tickets to multimegamillion-selling rock band STYX on March 18. A great surprise would be the 50th Anniversary VIP Tour Package, which includes an autographed poster, a 50th anniversary commemorative coin, a STYX shirt, and other STYX goodies.
Tickets for Broadway Aficionados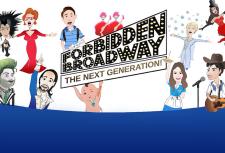 The perfect gift for anyone who enjoys Broadway performances is tickets to see the Tony® Award-winning Forbidden Broadway on January 25. It is a hilarious musical spoof of Broadway's biggest shows and brightest stars. Up to the minute spoofs include comic looks at Moulin Rouge, the all-Yiddish Fiddler on the Roof, Hadestown, this season's dark Oklahoma! revival, along with Dear Evan Hansen, Tootsie, Beetlejuice, Frozen, and a whole new generation of Broadway stars.
Tickets for Country Music Fans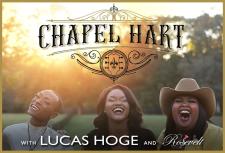 A great option for those who love country music is tickets to Chapel Hart's Glory Days Tour on February 23. Chapel Hart is a country music vocal group that finished in the top five on America's Got Talent Season 17. The group is made up of sisters Danica and Devynn Hart along with their cousin, Trea Swindle.
Tickets for Sports Buffs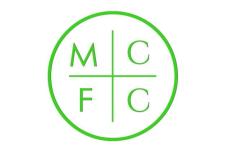 Southern Minnesota's premiere MMA event is coming to Mayo Civic Center January 28! Get tickets to Med City Fighting Championships (MCFC) Cage Matches for a fun evening of watching fighters from across the Midwest. Standard reserved seating and reserved tables are available.
Tickets for the Comedy Fans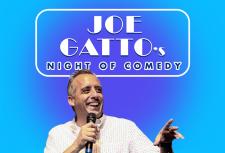 For those who love to laugh, consider tickets to Joe Gatto's Night of Comedy on April 23, 2023. Joe Gatto, a well-known comedian, actor, and producer, is best known for the hit TV shows "Impractical Jokers" and "The Misery Index."
Tickets for the Whole Family
Unveil a myriad of dark secrets and come face to face with some of the most magnificent monsters and terrifying beasts ever to walk the earth when Dragons and Mythical Beasts comes to Mayo Civic Center on February 17. Discover the colossal Stone Troll, the mysterious Indrik and Japanese Baku; the Tooth Fairy (not as sweet as you'd think), an adorable Unicorn and majestic Griffin. Take your place among legendary heroes, just don't wake the Dragon…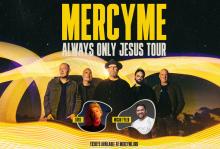 On March 25, GRAMMY®-nominated band MercyMe will bring their spring "Always Only Jesus Tour" to Mayo Civic Center. The tour is named after their newly released, best-selling project, ALWAYS ONLY JESUS. Tickets go on sale Friday, December 2.
For those who love Netflix documentaries, the perfect gift is tickets to Our Planet Live In Concert on March 26. The Emmy Award®-winning Netflix documentary has been reimagined as a live experience, combining highlights from the series with brand-new orchestrations and sequences to create an immersive journey across our planet for audiences of all ages. Composer Steven Price's Emmy-nominated score has been reworked for an epic two-hour performance, which will be performed by an 18-piece orchestra.
Tickets to these events are available at the Mayo Civic Center Box Office and Ticketmaster.com. Box Office hours are Wednesdays-Fridays, 10:00 a.m. – 6:00 p.m.