There's live entertainment for all ages throughout April at Mayo Civic Center! With shows for all kinds of tastes, get your tickets now and don't miss out. Here's a guide to April events and things to do at Mayo Civic Center: 
Events for the Whole Family: 
Friday, April 1 from 2:00 PM-10:00 PM and Saturday, April 2 from 10:00 AM-4:00 PM 
Rochester Police Department (RPD) is excited to announce a FREE community event where all are welcome: Skate City Nights. Skate City Nights is an expansion of Safe City Nights, the series of community engagement events RPD collaborates on each summer. Join RPD and other community partners for a weekend of free roller skating and other activities. 
Trolls Live!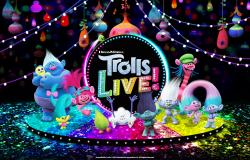 Tuesday, April 12 and Wednesday, April 13 at 6:00 PM 
Get ready for another hair-raising adventure when Poppy, Branch, and all their Trolls friends come to life on stage in Trolls LIVE! Jam-packed with epic music, glitter, humor, and happiness, Trolls LIVE! will visit Mayo Civic Center on April 12 and 13, 2022 for two Trolls-tastic performances.  
Shows for Oldies Fans: 
Tuesday, April 19 at 7:30 PM 
From the producers of The Simon & Garfunkel Story, The British Invasion – Live on Stage will showcase the music and how it impacted art, fashion, literature, changing the very essence of pop culture and redirecting history. Featuring an all-live band with huge projection period photos along with original film footage, the show will focus on British music that dominated the charts and the airwaves with bands such as Manfred Mann, The Searchers, Gerry & The Pacemakers, The Zombies, Freddie & The Dreamers, and Herman's Hermits along with dozens more.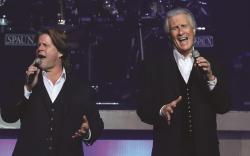 The Righteous Brothers  
Friday, April 29 7:30 PM 
The Righteous Brothers concert experience features a string of their biggest #1 hits, including (the most played song in radio history) "You've Lost That Lovin' Feelin'," "Soul & Inspiration," "Unchained Melody," "Rock and Roll Heaven," Medley's Grammy-winning Dirty Dancing theme "The Time of My Life," and much, much more! 
Shows for Country Lovers: 
Friday, April 22 at 7:30 PM 
Multiple Grammy® nominee Martina McBride has sold over 18 million albums to date, which includes 20 Top 10 singles and six #1 hits. 2017 marked a milestone in Martina's illustrious career when she hit her 25th year of touring. 
Shows for Hip-Hop Fans: 
Saturday, April 23 from 7:00 PM-11:00 PM 
Bobby Bookings presents Hip Hop Time Machine and will introduce all Multi-Platinum artists, the Ying Yang Twins, Yung Joc, Bubba Sparxxx, DJ Unk, and J-Kwon.  
April is not the end of all things great at Mayo Civic Center. Make sure to check out the full events calendar for more events coming up this spring and summer, including outdoor concerts at Mayo Park! Don't miss Styx on May 6 and Jon Pardi on September 8!