Bobby Bookings presents Hip Hop Time Machine at Mayo Civic Center on Saturday, April 23, 2022. This one-of-a-kind event features multi-platinum artists the Ying Yang Twins, Yung Joc, Bubba Sparxxx, DJ Unk and J-Kwon.
Rochester collaborators Robert Coates, Doug Porter, Nashauna Johnson-Lenoir and Kyle are the team bringing this new experience to Rochester and Mayo Civic Center.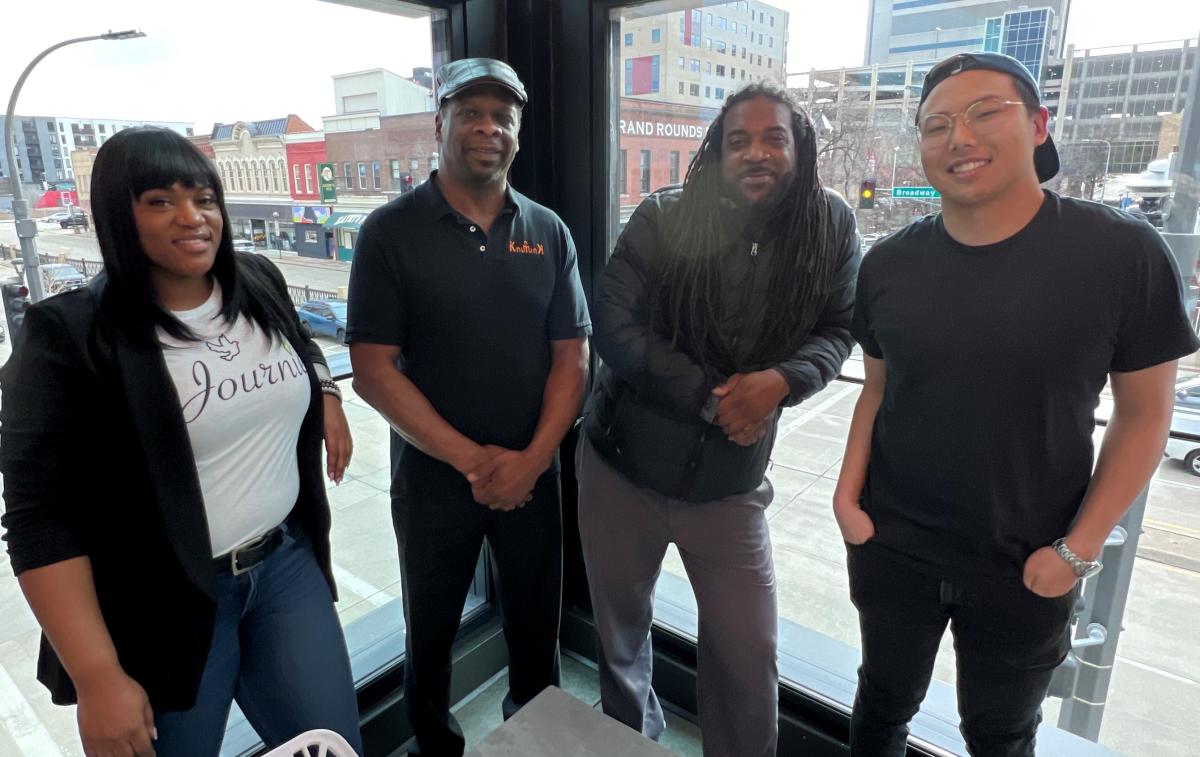 Hip Hop Time Machine Collaborators, from left to right: Nashauna Johnson-Lenoir, Doug Porter, Robert Coates and Kyle
A portion of ticket sales from Hip Hop Time Machine will support the Rochester youth-based non-profit Journie and its 2022 Juneteenth Jubilee.
About the artists:
Ying Yang Twins are legends in the Hip Hop world and helped shaped it over the past 26 years. Their hit with Lil John "Get Low" was a force on Billboard's Top 100.
Yung Joc is a rapper and personality known for his hit single "It's Going Down." He's also appeared on VH1's Love and Hip Hop for four seasons as a main cast member.
Bubba Sparxxx is a rapper from Georgia with hits including "Ms. New Booty," which landed at #1 on Billboard's Bubbling Under Hot 100.
DJ Unk is a #1 Official Billboard Artist best known for his single, "Walk It Out."
J-Kwon is an award-winning songwriter and Platinum recording artist with hits including his rap single "Tipsy."
Ticket prices start at $28 and are on sale now at the Mayo Civic Center Box Office and Ticketmaster.com. Box Office hours are Wednesdays, Thursdays and Fridays from 10:00 a.m. – 4:00 p.m.