Spring is almost here! Celebrate the new season and get out and about with exciting entertainment happening at Mayo Civic Center. There's a variety of live shows and concerts to choose from that you can enjoy with family and friends. Here's a look ahead at upcoming spring shows at Mayo Civic Center: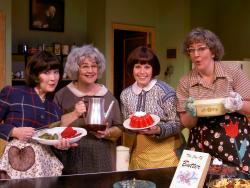 Church Basement Ladies - March 26 at 2:00 p.m. & 7:00 p.m.
Church Basement Ladies, a celebration of the church basement kitchen and the women who work there, features four distinct characters and their relationships as they organize the food and the problems of a rural Minnesota church. Funny and down to earth, audiences will recognize these ladies as they begin to see the Church year unfold from below the House of God. This is most certainly true!
Trolls Live! - April 12 & 13 at 6:00 p.m.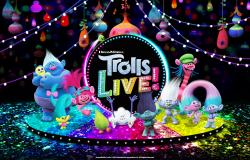 Get ready for another hair-raising adventure when Poppy, Branch, and all their Trolls friends come to life on stage in Trolls LIVE! Jam-packed with epic music, glitter, humor and happiness, Trolls LIVE! Poppy, Branch, Cooper, Cloud Guy, Satin and Chenille, Smidge, Guy Diamond, Fuzzbert, Biggie and Mr. Dinkles invite you into the colorful world of Trolls Village. Trolls LIVE! includes two acts with an intermission and will enchant both children and adults alike with its popular Trolls show-stopping songs, as well as introduce audiences to all-new electrifying Trolls music and choreography.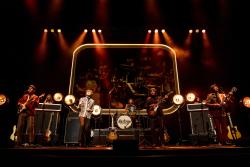 The British Invasion - April 19 at 7:30 p.m.
On Sunday, February 9, 1964, close to 50 percent of U.S. television viewers tuned in to the number one variety show of the era, The Ed Sullivan Show, to see the American debut of a British group called The Beatles. This was the beginning of a cultural phenomenon known as the British invasion. an all-new live concert event that showcases the most popular music from that era. Featuring songs from The Rolling Stones, Dave Clark 5, The Animals, The Kinks and Dusty Springfield. From the producers of The Simon & Garfunkel Story, The British Invasion – Live on Stage will showcase the music and how it impacted art, fashion, literature, changing the very essence of pop culture and redirecting history. Featuring an all-live band with huge projection period photos along with original film footage.
Martina McBride - April 22 at 7:30 p.m.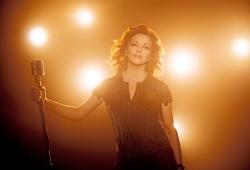 Multiple Grammy® nominee Martina McBride has sold over 18 million albums to date, which includes 20 Top 10 singles and six #1 hits. 2017 marked a milestone in Martina's illustrious career when she hit her 25th year of touring.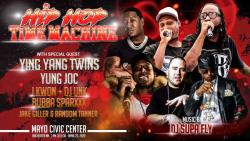 Hip Hop Time Machine - April 23 at 7:00 p.m.
Bobby Bookings presents Hip Hop Time Machine and will introduce all Multi-platinum artists, the Ying Yang Twins, Yung Joc, Bubba Sparxxx, DJ Unk, and J-Kwon.
The Righteous Brothers - April 29 at 7:30 p.m.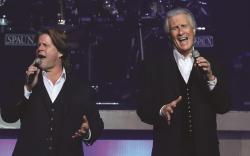 Rock and Roll Hall of Fame duo The Righteous Brothers topped the charts in four decades. Now, Bill Medley joins forces with one of the most versatile vocalists in America, Bucky Heard, to bring The Righteous Brothers back to the stage. The Righteous Brothers concert experience features a string of their biggest #1 hits, including (the most played song in radio history) "You've Lost That Lovin' Feelin'," "Soul & Inspiration," "Unchained Melody," "Rock and Roll Heaven," Medley's Grammy-winning Dirty Dancing theme "The Time of My Life," and much, much more!
Styx - May 6 at 7:00 p.m.
Outdoors at Mayo Park
Styx, the multimegamillion-selling rock band will headline an outdoor concert at Mayo Park on Friday, May 6, 2022 at 7:00 pm. A new era of hope, survival, and prosperity comes calling with the release of CRASH OF THE CROWN, STYX's new studio album, which was written pre-pandemic and recorded during the trying times of the pandemic.
Check out our events page for a full list of upcoming events, including Jon Pardi performing an outdoor concert at Mayo Park on September 8.
"Spring" into action and get your tickets today!